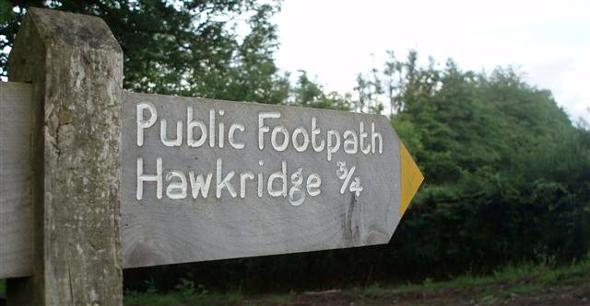 Walks in the Hawkridge area are many and varied, involving steep climbs for the most part. Where to aim for?
How about:
A circular walk upriver from Tarr Steps, beginning and ending with an ice cream from the hilarious Exmoor ice cream man or a coffee at the bar/cafe/restaurant? For a longer walk, head out across Ashway side and up to Winsford Hill, circling back down one of the two roads leading to Tarr Steps.
An early morning or sunset walk along Hawkridge ridge, with a good chance of seeing deer on the move, on down to the river and circle back up through the beautiful woods to regain the Ridge.
Don't miss the little picnic spot by Willingford Bridge, with its ideal stretch of the River Danesbrook, where children and dogs can happily paddle.
If you'd prefer to avoid very steep walking, park at White Post (a mile or so above Willingford Bridge) and stroll all day across Molland Moor and Anstey Common. Summer grazing with cattle and calves, Exmoor ponies with foals and watchful stallions, will be your reward up here. In return, keep your dogs on leads and your children with you, on proper paths at all times. Ground nesting birds are decreasing as more people thoughtlessly let both dogs and children run across the open ground. Search the hillsides with binos for deer resting up during the day. Buzzards, kestrels and skylarks will be no big surprise but the hen harrier and the red kite might be.
Both the Barle and the Danesbrook have lovely walks along their banks, where you might see dippers, otters and kingfishers, if you're quiet. CHECK that there is a waymarked walk on all the sections you want to walk.
Walking boots or wellies are the best option. Even in dry weather you will come across wet and muddy patches. In normal Exmoor weather, ordinary shoes would be ruined. If you are without suitable footwear, a walk along our quiet roads will give you great views, especially from gateways. Beware thoughtless drivers who travel too close and too fast past walkers - let them know what you think! Wild life crossing the road ahead of you is very easy to see clearly, so this is an option worth considering even if you have boots.
Most walkers pass through Hawkridge, as parking is so limited. Please note: there are no facilities for visitors – no loos, café etc. Withypool has all of these, if you would rather walk from there - and an enterprising village store.
From Tarr Steps – approached from the Winsford Hill side - you can access the Millennium Award winning nature trail at Parsonage Farm. It deviates briefly from the Two Moors Way, and is a quarter of a mile of views, a new 8 acre nature reserve, with small waterfalls, lichen, mosses, epiphytes and information on wildlife.