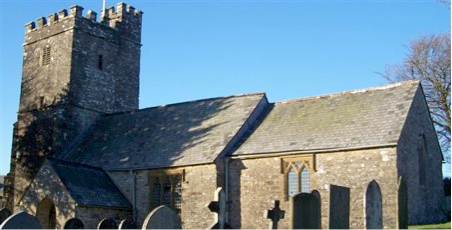 Welcome to St Giles.

Whether you are a 'virtual' visitor or actually present in the parish, I want to welcome you to St Giles, Hawkridge. St Giles Church is of Norman origin, with many beautiful features and splendid, perhaps unrivalled, moorland views.The motto of E M Forster's Howard's End is "Only connect!" and that could be our motto at St Giles, which along with the parishes of Exford, Exmoor and Withypool comprises a united benefice at the heart of Exmoor National Park. In the benefice we try to make the most of all opportunities to work together to build on the foundations laid by many generations.The life of these churches is deeply woven in with the life of the local communities and connected at every level; and this is something which is cherished and seen as central to our mission and purpose. Members of the church are involved in all aspects of Exmoor's rich and varied social and sporting life; and whatever your enthusiasm you are likely to find common ground here.
We are a traditionally inclusive Church of England parish where all are welcome; especially the many visitors to this area of outstanding natural beauty. We hope that we can offer you a vision and a taste of the abundance of life that comes from being part of the Church: its rich heritage of inspiring individuals, literature and art; and belief in Jesus Christ and His Gospel.
We are committed to cherishing the riches of our tradition, including the great poetry and prose of the Book of Common Prayer; and actively seeking out that which is new and worthy of praise today.
Revd. David Weir
Above: David opening the new Cutcombe Market
Below: David with the Exmoor Bell Ringers