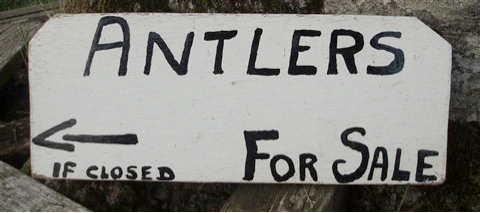 Tom Lock, The Antler Man
Tom Lock comes from a long line of local carpenters, wheelwrights and undertakers. His great grandfather had an off-licence and opened the village post office (which closed in the seventies.)
Whilst working for his father, Tom started to collect antlers which he then carved into useful and beautiful objects. He makes corkscrews and candelabras, keyrings and buttons, lamps and walking sticks, chairs, and even chandeliers.
Now in his nineties, Tom has launched Exmoor Antler Creations with his grandson, Rob Follett. Call in to the workshop opposite the beech tree in the middle of the road junction in Hawkridge.
Antlers Bought and Sold, come for a visit!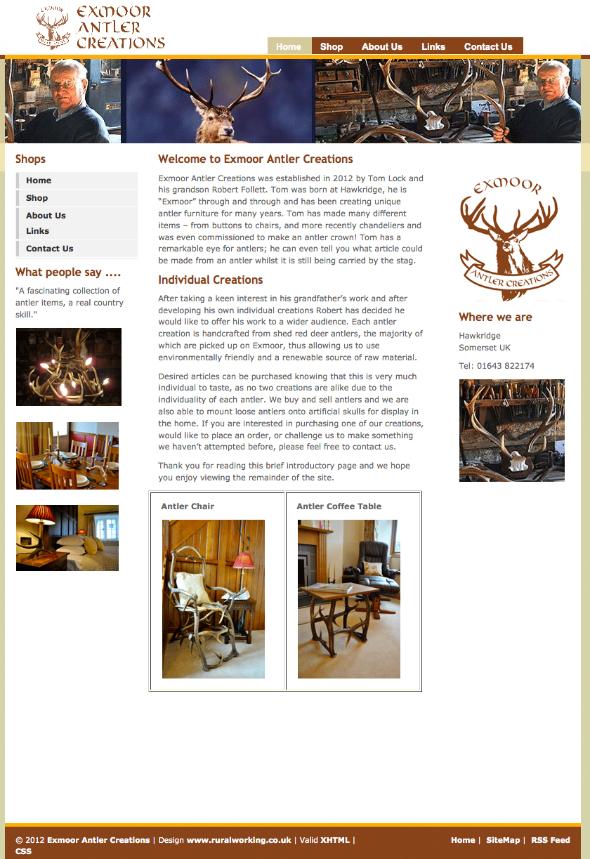 Exmoor Antler Creations was established in 2012 by Tom Lock and his grandson Robert Follett. Tom was born at Hawkridge, he is "Exmoor" through and through and has been creating unique antler furniture for many years. Tom has made many different items – from buttons to chairs, and more recently chandeliers and was even commissioned to make an antler crown! Tom has a remarkable eye for antlers; he can even tell you what article could be made from an antler whilst it is still being carried by the stag.
Visit Exmoor Antler Creations website:-
www.antlercreationsexmoor.co.uk